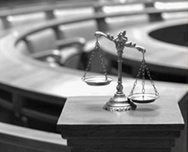 Our firm has over 30 years of experience handling many types of personal injury cases. Whether you've been involved in a car, truck or motorcycle accident, have been injured due to another party's negligence, suffered a slip and fall or dog/animal attack, or if you sustained injuries in virtually any type of accident, we can help you recover maximum money damages for your injury.
From dealing with the insurance companies and their attorneys to working with medical care providers, we are committed to doing everything in our power to protect your legal rights, as well as protect the health and wellbeing of you and your family. For cases involving auto accidents, for example, our firm can introduce you to top medical care providers who understand the pain you are going through and in many cases work a lien basis, meaning no upfront medical costs or insurance necessary. We also provide vehicle repair assistance and rental car assistance.
As always, we offer FREE consultations and there is NO FEE unless you win your case.
Here are some examples of the personal injury cases we handle:
AUTOMOBILE ACCIDENTS

MOTORCYCLE ACCIDENTS

TRUCKING ACCIDENTS

BOATING ACCIDENTS

BICYCLE ACCIDENTS

INJURY ACCIDENTS

UNINSURED MOTORIST CLAIMS

NEGLIGENCE

DOG BITES

WRONGFUL DEATH

SLIP AND FALLS

CATASTROPHIC INJURY

PREMISES LIABILITY

DEFECTIVE PRODUCTS

Estate Planning & Probate
The James Elmer Law Corporation has extensive experience in creating excellent, high quality legal documents for your Estate Planning needs. We work to ensure your estate, assets and your family or loved ones are protected.
WILLS AND TRUSTS

ADVANCE HEALTHCARE DIRECTIVES

POWERS OF ATTORNEY

PROBATE

WILL CONTESTS

ELDER ABUSE